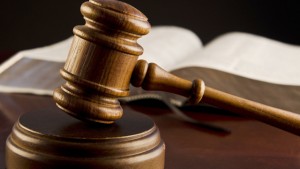 A former building society employee, who used a fake Caribbean Examinations Council (CXC) preliminary slip to land a customer service post at Victoria Mutual Building Society was fined $150,000 yesterday when he appeared in the Kingston and St Andrew Parish Court for sentencing.
Daniel Nelson, 28, of Kitson Town, St Catherine, who claimed that he had grade one passes in information technology and principles of business and grade two passes in biology, mathematics and principles of accounts, will serve six months in prison if the fine is not paid.
Nelson, who had previously pleaded guilty, was ordered by Senior Parish Judge Judith Pusey to pay $100,000 for forgery or serve six months and $50,000 or six months for uttering forged documents.
The court heard that in 2007, Nelson, the father of one was officially employed by the financial institution as a permanent staff after he was initially employed as a temporary worker.
However, in 2012 he was sent home on 'investigatory leave' after he was implicated in a fraudulent transaction. During the investigation, background checks were done and it was discovered that a preliminary examination slip that he had submitted during his application process was forged.
Yesterday, before Nelson was sentenced, his lawyer Remone Foster told the court that his client, who is now a farmer, was very embarrassed and remorseful.
"He is now 28 and when he did this he was 22, quite young and misguided," Nelson said, while begging the judge not to give his client a custodial sentence.
"One of the main reasons why he did (it) was that he had worked and had the experience, so while he knew how to do the job he was not qualified and he went to classes to get the subjects but was not successful," the lawyer added.
The judge, in reply, said: "I think he should go to prison for this, because he was not only incompetent he was also not qualified and this is one of the biggest frauds of all."
Judge Pusey said the practice is a very troubling matter as it not only prevents qualified persons who have worked hard from getting a job but it also affects the reputation of the company involved.
But she said: "I won't send him to prison this time but it is going to cost him. People must understand that you don't do these kinds of bogus things and earn people's money."