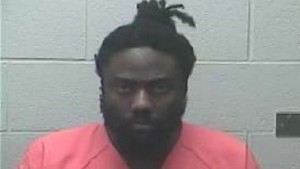 NORTH DAKOTA, United States, Wednesday November 25, 2015 – For helping fellow Jamaicans swindle scores of middle-aged and elderly people in the United States out of more than US$5 million in a lottery scam, Sanjay Ashani Williams will spend 20 years behind bars.
The judge who slapped him with the punishment yesterday – six months after he was found guilty by a jury of one count of conspiracy to commit wire fraud or mail fraud, one count of conspiracy to commit international money laundering and 45 counts of wire fraud –, was also critical of what he said was Williams' home country's lax prosecution of scammers and the light sentences given to them.
"In this county, unlike Jamaica, Mr. Williams, we treat these as serious offences," US District Court Judge Daniel Hovland said as he handed down the sentence.
Williams, 26, had sold "lead lists" – lists with the names, telephone numbers and personal information of potential victims – to Jamaican lottery fraud scammers. His co-conspirators then contacted victims by telephone or mail and told them they had won a large sweepstakes prize, such as $3.5 million and a new Mercedes Benz car.
To claim the prize, the victims were told they had to send money – sometimes thousands of dollars – to pay taxes, fees, insurance and the like. After the funds were paid, the victims were required to send more and more money, but never received the promised prize.
This was the first case of its kind where a lead list developer was tried in the US.
FBI agent Frank Gasper told the court that authorities had identified more than 80 of the victims of Williams and another man, Lavrick Willocks, who has been charged but not yet extradited to the US.
Two of the victims testified during the two-hour sentencing hearing, and they told the court about the financial and emotional suffering they endured as a result of falling victim to the scam.
"I have nothing left," 86-year-old Edna Schmeets said. "It's hard to think you could fall for this stuff. I don't know how they get you, but they do. It's almost like they hypnotize you."
But Williams was adamant that he was innocent and that the jury did not exercise commonsense in reaching a verdict. He accused the US government of deception and Gasper of commtting perjury.
The judge described him as the most stubborn defendant he had ever seen.