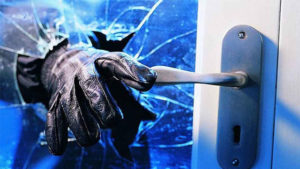 Police are investigating a shooting incident on Nevis Thursday night where according to preliminary investigations, a homeowner had to defend himself against a gang of armed intruders.
Freedom FM spoke with Head of the Nevis Division Superintendent Lindon David who said just after 10pm police on Nevis received a report of shots fired at a residence at Paradise Estate, in St. Thomas Parish.
He said initial investigations revealed that a homeowner reported that about 6 armed intruders entered his premises and having a licensed firearm, he discharged several shots at them.
The group of bandits reportedly fled the scene without further incident.
Superintendent David said it was not evident at the time if any of the intruders had been hit by gunfire.
He said it is still early in the investigation and the relevant inquiries are being made. The public is being encouraged to relay any information they may have in connection to this incident to police.