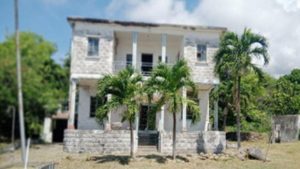 The St Kitts and Nevis Government unveiled plans for transforming the residence of the Federation's first national hero into a museum saying that the country must recognise the contributions of those who have served with distinction in the process of nation-building.
"A grateful nation is a great nation and in keeping with that principle it is important that we do this. As a nation, we ensure that our people would have reached the state of independence and be able to establish a nation that would be respected in the world. We must never forget the many sacrifices that he would have made," said Prime Minister Dr Terrence Drew told the unveiling ceremony.
He said that the home of the late Sir Robert Llewellyn Bradshaw should be "a symbol of self-sacrifice and putting the nation above self.
"It should also be a symbol for those who visit us that we hold in high esteem those persons who have made a significant contribution to nation building," Drew said, noting that the renovation of the former chief minister and first premier home is not about the ruling St Kitts-Nevis Labour Party or the St. Kitts-Nevis Trades & Labour Union, which Bradshaw led for decades.
"It is about us as a people, citizens of St Kitts and Nevis," he said, adding that the project should be completed "by the 16th of September 2023 – National Heroes Day and Sir Robert Bradshaw's 107th birthday.
"We intend to open the doors of this museum to the general public. It is indeed a challenge, but we will definitely seek to accomplish it," said Prime Minister Drew.