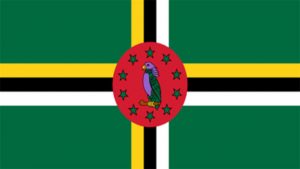 Health Minister Cassanni Laville has expressed concerns about the high number of Dominican men suffering from prostate cancer, saying the island has one of the highest mortality rates from the illness in the region.
"Our current data from 2019 indicates that prostate cancer related deaths in Dominica stands at 39.2 per 100,00o population, placing us at the top, my friends, at the top of the list among 35 countries in the sub-region," he said.
"This is not a statistic that we should be proud of. This is alarming and necessitates immediate action," he said, noting that the island is working with the Pan American Health Organisation to identify consultants to assist in developing a programme.
"We have already met with various stakeholders earlier this year. Their expertise will aid in the development of standard operating procedures for breast cancer and prostate cancer screening," he said, adding that the focus will also expand to include other cancers.
"Once these operating standard procedures have been finalised, we will initiate an extensive and sensitisation campaign targeting both the general public and health care workers. It is imperative that everyone understands the importance of regular screening."
Laville said that by equipping the population with knowledge "we are empowering them to take control of their health and make informed decisions".