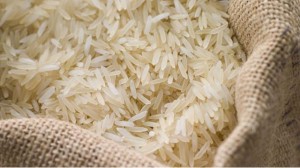 GEORGETOWN, Guyana (CMC) – Guyana said it has exported 400,000 tonnes of rice, the most in the country's history.
"It's the very first time in our history, so as of Tuesday the amount of rice exported that left Guyana already was 401,000 tonnes. With the contract that we presently have to supply before the end of December, we have 137,000 tonnes of contract signed to be exported," said Agriculture Minister Dr Leslie Ramsammy.
Last year, Guyana exported 395,000 tonnes with more than 50 per cent going to Venezuela with other significant buyers being Europe, Jamaica, Trinidad and Tobago and other Caribbean countries.
Guyana and Panama signed a rice deal in September resulting in Guyana exporting 50,000 tonnes of rice to the Spanish-speaking country. Panama's rice imports average 150,000 tonnes annually and with Guyana supplying 50,000 tonnes, it is hoped that the local private sector can bid to supply the remaining 100,000 tonnes.
Ramsammy said new contracts for rice export are also on stream, but even with those Guyana already signed, it is on pace to surpass 500,000 tonnes.
"That was supposed to be the production in 2020, but that is now the export. Some of you who have followed the story that in January we were being attacked, that we can't sell our rice, the truth is that we better have a minimum of 160,000 tonnes on hand, because during January February and March we have no production as rice is still growing."
Ramsammy assured that Guyana, even after all exports 'will still have rice to carry us through January, February and March in 2015".
"By the end of today, we are likely to pass 600,000 tonnes for production and that too was considered impossible," he said, noting that the rice industry is doing extremely well, notwithstanding the many challenges, including the late payment to rice farmers by millers.
"We have to still manage pre-payment to farmers, remember the miller who may sell paddy this month may have to wait till January to be paid by international people, all these are challenges the industry faces but even as we speak … already a large number of farmers have prepared the land for next crop."
Meanwhile, there has also been an increase in sugar production with Ramsammy saying production has now surpassed 170,000 tonnes for the year, and is expected to exceed last year's total of 186,500 tonnes.
"We still have about six -seven weeks to go for the crop, and if we are about 170,000 now, it means we have to make 46,000 tonnes for the 2014 year target of 216,000 which was the original target. We adjusted it to 219,000 tonnes," he said, adding that he is confident that Guyana will meet the intended target as "we have enough cane in the field. I just hope we get good weather and we don't get too many stoppages."
In 2013, sugar exports accounted for 8.3 per cent of total exports valued at US $112.2 million, contributing 3.9 per cent to the country's Gross Domestic Product (GDP).