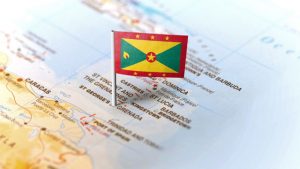 Grenada is getting ready to commemorate the lives lost during the tragic events of October 19, 1983, with activities planned for this day of reflection and remembrance.
Now a public holiday and named National Heroes' Day, October 19 is intended to allow for recognition of Grenadians who have over the years, significantly contributed to Grenada's legacy and history.
The day will begin with an Ecumenical Service at the National Stadium at 9 am which all are invited to attend.
During this service, Grenada will as a nation, honour the memory of the victims through prayer, tributes and collective support for those who lost their loved ones.
At 1 pm, church bells will toll across Grenada, Carriacou and Petite Martinique followed by one minute of collective national silence as citizens are asked to pause and acknowledge this moment in remembrance and respect for those who are no longer with them.
Grenadians are also asked to gather in their numbers on The Carenage at 7 pm for a "Light Tribute" which will mark the final activity of the day.
This symbolic gesture will include a candlelight gathering for which all are asked to walk with candles, to represent personal reflection and recognition of the lives lost.
In addition, the night sky will be illuminated with 20 strobe lights, 19 of which will represent the known lives lost and one for the unknown loved ones who left us on that day.
The public is being urged to come together in remembrance as a Nation on October 19, Grenada's first National Heroes' Day, to honour the memory of fellow Grenadians.