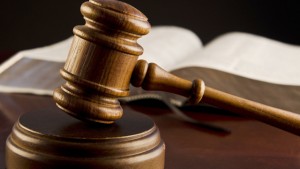 SCARBOROUGH, Tobago (CMC) — Four primary school boys are to reappear in court on July 17 after they were charged with raping a 12-year-old student earlier this month.
The boys were not called upon to plead when they appeared before Magistrate Cheryl Ann Antoine Monday in the Scarborough Magistrates' Court.
The boys have been placed on TT$60,000 (One TT dollar =US$0.37 cents) bail with surety in the care of their parents.
The four, ranging in ages from 11 to 13, were charged with kidnapping and sexual assault of the girl.
According to Scarborough police, the incident occurred on the afternoon of May 15, as the girl was returning from netball practice.
Media reports said that she was jumped from behind, dragged into some nearby bushes and raped repeatedly. The child later raised an alarm and was supported by passers-by who rushed her to Scarborough General Hospital.