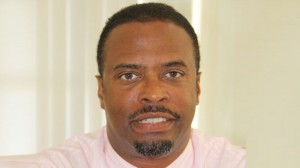 Minister of Foreign Affairs and Aviation, Premier Mark Brantley along with his regional counterparts are presently in Grenada attending the Fifth Meeting of the OECS Council of Foreign Affairs (COMFA), and the Twenty-Second Meeting of the Council of Foreign and Community Relations (COFCOR).
According to Minister Brantley, there are a number of major issues affecting the Caricom region that arise from external developments.
The Foreign Minister spoke with Freedom FM from the sidelines of the meeting on Monday, and outlined some of the most pressing of these issues which will be discussed during the forums.
"Some of the biggest issues we face include the ongoing difficulties in Venezuela which has led to pressures on Caricom unity both at home and in the wider OAS; Threats to our financial sector posed by EU threats on blacklisting- as a consequence of such threats and reputational risks we have an increased risk of delisting or de-risking as international banks withdraw from the region including from correspondent banking relationships; and also challenges to cohesion and unity within Caricom consistent with the Revised Treaty of Chaguaramas obligations to coordinate foreign policy as more countries look inwards rather than outwards."
Also on the Foreign Ministers' discussion table will be consideration of the various issues related to United States (US) foreign policy, increasing CARICOM-Canada interaction and retaining the Caricom's trade relations with regard to the Community's engagement with the UK Post-Brexit.
Minister Brantley expressed optimism that significant progress would be made with regard addressing the major issues that will redound to the benefit of the people in the Caricom member states.
The COMFA and COFCOR meetings, which began on Sunday will culminate on Tuesday, May 14.