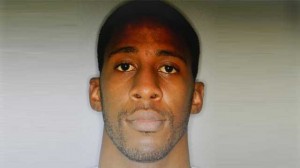 Fire and Rescue Service Officer, Mervin Matthew, was arrested at the RLB Airport Friday, trying to re-enter St. Kitts with a quantity of cocaine. According to reports, Mervin Quanito Matthew had the drugs strapped to his genitals.
A Police Press release issued Monday confirmed his arrest by a joint Customs Enforcement and Police Drug Squad Operation. An intelligence led Joint Operation (Customs Enforcement and Police Drug Squad) at the Robert L. Bradshaw International Airport, conducted on Friday 2nd January 2015, lead to the arrest of Mervin Quanito Matthew of Hibiscus Road, Greenlands, a member of the St. Kitts Nevis Fire Rescue Service, .
Matthew who was travelling from St. Martin to St. Kitts on LIAT's morning flight was formally arrested and charged for the offences of Possession of Cocaine, Possession With Intent To Supply, and Importation of Cocaine. Customs and Excise Enforcement Department charged Mr. Matthew for the offences of Possession Of A Quantity of Goods to Wit: Cocaine, Signing A Declaration Untrue, and Making a Statement To Customs Officer that is untrue.
In Monday's release, Police Commissioner CG Walwyn thanked all those who were instrumental in making the operation a success. He said further, that he looked forward to continued partnership with other law enforcement bodies, local, regional and international, to ensure that the Federation remains safe for residents and visitors.