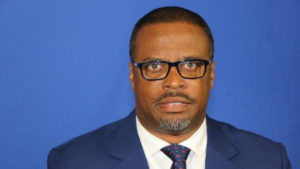 Nevis may be looking at a fairer share of the revenue generated from the Citizenship By Investment program in 2020.
According to a press release from the most recent meeting of the federal Cabinet, its members had discussions on the upcoming Budget and preparations for it, and "discussed and approved increased budgetary support to the Nevis Island Administration."
Since 2018 Nevis Premier Mark Brantley has made it known that Nevis is entitled to its fair share from the sale of passports, which he said is a national resource, and that the matter was under discussion at the federal level.
What is presently in place is an agreement that the NIA gets 20% or $2.5 million each month as its share of the processing fees associated with the CBI program. However Nevis does not a slice of the bigger pie, the actual sums paid into the Hurricane Relief Fund and the Sustainable Development Fund for citizenship.
In July 2019 Prime Minister and federal Minister of Finance Dr. Timothy Harris said over the last four years, Nevis had received EC$61 million in budgetary support from the CBI program.
According to the 2019 budget estimates, CBI inflows were projected at $294 million for this year alone.
Freedom FM contacted Premier Brantley for some details on the new revenue sharing mechanism under the Unity government. He said the issue is still in the discussion stage.
The Premier presented the NIA 2020 budget last week which spoke to an expected minimum allotment of $30 million of CBI revenue in budgetary support from the federal government.