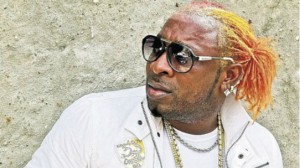 KINGSTON, Jamaica — The rape trial of entertainer Elephant man has been pushed back to March 16, 2015.
The date was set when the entertainer, whose real name is Oniel Bryan, appeared in the Home Circuit for trial today. The case could not start due to other ongoing cases.
The artiste's bail was extended.
The 38-year-old artiste is charged with rape stemming from a January 2012 incident involving a 31-year-old woman at his Hillcrest Avenue home in St Andrew.