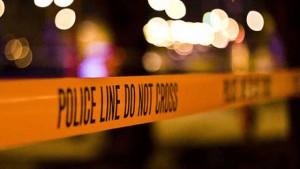 GEORGETOWN, Guyana (CMC) — Guyana police were searching for bandits who robbed an elderly couple and later set fire to their home.
Police said that the incident occurred on the East Bank of Essequibo on Sunday and that the dead couple, identified only as Jamila and Munair, reportedly locked themselves in a room to escape the terror of the bandits.
Residents said they were awoken by the sound of gunshots.
Media reports said the bandits set fire to the home before making their escape.
People tried to assist the couple who had been trapped in the tightly grilled room and screaming for help.
Their efforts were futile as the fire quickly consumed the partly wooden house.