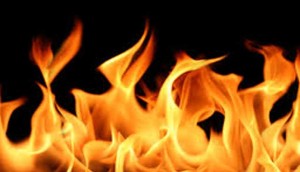 Police are reporting this morning that the Emergency Services received a report of a house fire at Wades Garden just before 3 am today.
The Fire and Rescue Services and the Police responded and met a dwelling house engulfed in flames. The fire was eventually extinguished by the Fire and Rescue Services and the charred remains of 91 yr old Devorita Weekes was found in the living room.
She was pronounced dead by the District Medical Doctor. The cause of the fire is currently under investigation.
Freedom Fm extends condolences to the grieving family.