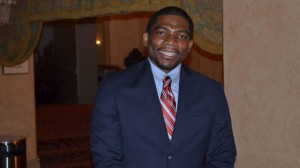 Prime Minister Dr. Timothy Harris has been slammed for not keeping several major promises.
The St. Kitts-Nevis Labour Party (SKNLP) caretaker for St. Christopher 8, Dr. Terrance Drew has been severely critical of Harris and his Team Unity Government for being unable to manage the economy, pass good governance, integrity in public life and freedom of information legislation as promised, increasing hardship by failing to reduce the cost of living and eliminating several social programmes that assisted students and the vulnerable.
"The government has failed to keep its promise not to sell state-owned lands under the land for debt initiative to foreigners. Dr. Harris has sold over 800 acres of land in the La Valle area of Sandy Point and Ottley's/Cayon area," said Dr. Drew.
He also said the Team Unity Government has deprived thousands of primary and high school students of their personal laptop computers, deprive students students attending the Clarence Fitzroy Bryant College (CFBC) of the two-year financing under the Recognising Everyone's Ability to Climb Higher (REACH) programme which had as its objective, the provision of equitable access to post secondary education for qualified students and preparation of job seekers in making the transition to the working environment.
"The Team Unity Government and Minister Eugene Hamilton have failed to keep their promise of granting amnesty to those who were behind on their electricity bills, amnesty for NHC home owners, the reducing the monthly mortgage and reducing the cost of living with the removal of VAT from all food items, funeral and educational supplies.
"But instead of food prices going down, prices have gone sky high and food prices continue to rise daily," Dr. Drew pointed out.
He said the nation is still waiting for the passage of legislation on Freedom of Information, Integrity in Public Life and the two-terms for a prime minister, promised within 100 days of taking office.