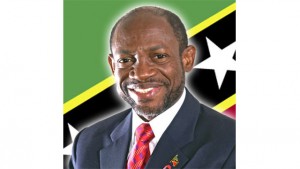 With thousands of people concerned about the rampant victimisation and fear imposed by the Timothy Harris-led Team Unity dictatorship, imposed on St. Kitts and Nevis following the February 16th General Election, Leader of the Opposition, the Right Hon. Dr. Denzil L, Douglas is promising a return to a society without fear of discrimination by government.
Laying out the vision of the next Labour Party administration, National Political Leader of the St. Kitts-Nevis Labour Party (SKNLP), the Right Hon. Dr. Denzil L, Douglas, is promising a society replete with opportunities for the people to realize their ambitions in relation to employment, entrepreneurship, and the pursuit of a trade, profession, or vocation.
"A society bustling with economic activity from which our people draw sustained and substantial increases in income and in the quality of their lives over time. A society in which our businesses can operate freely without having to pay protection money to protect them from criminals or to pay bribes to give them a chance of surviving in the face of unfair competition from entities associated with the friends and families of the members of the Government," Dr. Douglas, the former Prime Minister told over 700 delegates, business leaders and the diplomatic corps during the public session of the 85th Annual Conference at the St. Kitts Marriott Resort on Sunday afternoon.
The four-term prime minister is also promising a society in which all citizens respect the law and none is held above the law.
"My vision is also for society in which our people could go about their business without fear of violence by criminals. Without fear of our female students leaving home to go to school and not returning for days and weeks. Without fear of our students being recruited by unscrupulous dealers to peddle drugs in our schools. A society without fear of discrimination by Government or by any other person," said Dr. douglas, adding:
"Comrades and Friends and Fellow Citizens, I love this country. It is for love of country why I'm here before you, yet another year. Our work is not yet done. Too much of what we built has been eroded. We built, they tear it down. We know how to build for you. We did it already and we shall build back our St Kitts and Nevis again. We will do it again. Let's do it again! For love of country – Let's do it again."
Dr. Douglas called for collaboration with all of like-minds to create that society in St. Kitts and Nevis.