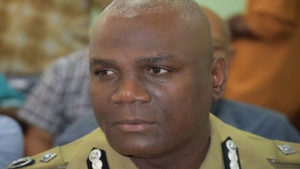 Against the backdrop of accusing the government of political gymnastics over the recently passed Prison (Amendment) Bill, 2019, Opposition Leader Dr. Denzil Douglas is calling for proof that there was proper research and consultation with relevant stakeholders and the public that the legislative changes were necessary.
Dr. Douglas, former Prime minister and leader of the St. Kitts Nevis Labour Party, expressing his concerns during Thursday's sitting of the National Assembly.
"Why did we arrive at this position of Commissioner of Corrections we know for a fact that there was or is maybe continuing to be a Superintendent of Prisons who we know generally has been the person responsible for the management etcetera of Her Majesty's Prison. There was an attempt it would appear, in adjusting the leadership of the Police High Command, it would appear as if it became necessary to remove an Assistant Commissioner of Police from that position and an attempt was being made to put him as Superintendent of Prisons. It is out there in the media that the ACP resisted that because it was felt very strongly that he was already at Commissioner rank as Assistant Commissioner of Police, and as a result of that refused to be demoted in that way.
"The government, being embarrassed by that development tried to make adjustments in response to the refusal of the police officer and so we ended up with the Commissioner of Corrections, and that person, who was the ACP is now being accommodated into that position.
"Mr. Speaker this is all political gymnastics."
Prime Minister and Minister of National Security, Dr. Timothy Harris, who introduced the Bill, said the amendment was simply intended to update certain references in the law to bring them more into keeping with contemporary practices, namely, the reference in the Prison Act to the position of "Superintendent of Prisons" being amended to "Commissioner of Corrections".
According to Dr. Harris, the revised name for the Head of the Prisons is "a more modern expression, which also more accurately reflects the enhanced role, responsibility and duty of the office holder".
He said the use of the term Commissioner of Corrections is in keeping with the government's intention to initiate a major reform process of the current approach to incarceration of prisoners, their treatment during their time in custody, as well as rehabilitation.
In January 2019 Prime Minister Harris confirmed rumors that Assistant Commissioner of Police Terrence James would replace Superintendent Juni Hodge as head of the penal system. He said ACP James, who has been on extended leave since last 2018, had been offered the position and accepted. To date, the government has not said when the ACP will assume his new position. The governm