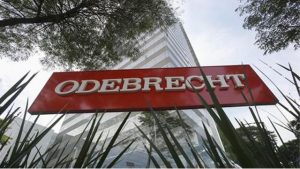 Hours after he was asked to explain his involvement in a bribery scandal, Antigua & Barbuda's Ambassador to the United Arab Emirates, Casroy James has denied accepting bribe money and has agreed to repay sums, he claims, were paid to him for independent consultancy work.
Prime Minister Gaston Browne said in his year-end Cabinet Review that James will be relieved of his position if he cannot give a "satisfactory explanation if any money has been paid to him" in the ongoing international bribery scandal, which has its roots in Brazil.
Browne called on James to explain his position on Wednesday, the same time he fired Antigua & Barbuda's Honourary Consul to Brazil, Luis Franca. The Brazilian was appointed under the former United Progressive Party administration.
Antigua & Barbuda became embroiled in the scandal after court documents revealed that a high- level government official accepted €3 million in bribes.
The document states, "In or about mid-2015, Odebrecht Employee 4 attended a meeting in Miami, Florida, with a consular official from Antigua and an intermediary to a high-level government official, in Antigua, in order to conceal Odebrecht's corrupt activities."
The revelation was made as investigation continues into corruption at global construction conglomerate, Odebrecht, based in Brazil, the same company which court documents show acquired Meinl Bank Antigua in 2010.
The bribe was allegedly paid in exchange for an unnamed official's promise not to provide international authorities with banking records revealing illicit payments from Odebrecht.
However, in a lengthy press statement, James admits to receiving payments from Meinl Bank, but said it was for his work as an independent consultant.
He also denied knowing that his client was involved in any alleged illegal activity "nor did I have reason to believe, that Meinl Bank was in any way affiliated to Odebrecht."
Odebrecht, reportedly, purchased Meinl Bank allegedly to pay bribes to government officials in about a dozen countries.
The diplomat said he attended a meeting with Luis Franca, who has been Antigua & Barbuda's Honourary Consul to Brazil for more than 10 years, on a matter relating to Meinl Bank's involvement with a CIP project.
"I attended the Miami meeting as the principal of Global Residency and Advisory Services Ltd and not as an agent of the Antigua and Barbuda Government or as a agent for any Antiguan government official. I attended the Miami meeting in a personal and professional capacity," the ambassador explained in the release.
As an outcome of that meeting, James said his company entered into an agreement with an affiliate of Meinl Bank to act as agent and advisor for the purposes of processing CIP applications associated with Meinl Bank's CIP project.