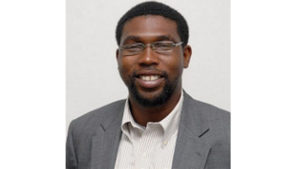 Defense lawyer and former Attorney General of St. Kitts and Nevis Jason Hamilton is now out on bail after being arrested on criminal charges Thursday.
Hamilton was charged with possession of a firearm with intent to injure and aggravated assault against in connection to a March 18 incident where he allegedly brandished his licensed firearm at a female and threatened her life.
Police informed on Friday that the arrest and charges came after a female reported that Hamilton threatened her with a firearm and physically assaulted her. Freedom FM understands that the female is Hamilton's former tenant and the altercation was allegedly over a rent arrears dispute.
Hamilton, who has become one of the leading criminal attorneys in the federation, went before the magistrate court Thursday afternoon and was granted bail in the amount of $100,000 with two sureties. As part of his bail conditions the attorney was ordered not to contact the virtual complainant either by himself or any agent acting on his behalf and; (2) he is to appear before the Basseterre Magistrate's Court on June 03, 2019 and on any further day to which the charges may be postponed to answer the charges made against him.