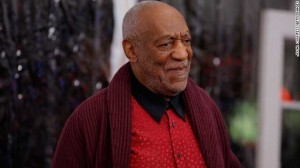 LOS ANGELES, USA (AP) – Bill Cosby has the right to remain silent — and that may be his best strategy.
With police urging any possible sex abuse victims to come forward, and more than 15 women making accusations stretching back years, Cosby has little to gain by speaking publicly, legal experts say.
While his reputation takes a hit, the comedian could potentially ride out the storm as lawyers knock down old claims in court. But if he says something disparaging about an accuser, as one woman has alleged, he could face a new wave of legal trouble.
"Staying mostly silent may be the best tactic for him given the dangers of saying something that might be libellous," said Eugene Volokh, a law professor at University of California, Los Angeles.
Cosby has been under siege amid allegations that he drugged women and sexually assaulted them, dating back to the 1970s. He has never been criminally charged in connection with the accusations, and his lawyer has denied many of them. Cosby settled a lawsuit in 2005 with a Pennsylvania woman who said he drugged and fondled her.
Cosby has had little to say publicly about the scandal, though he did address his silence last month before his stand-up concert tour began to crumble, with at least 10 shows in as many states cancelled or indefinitely postponed.
"I know people are tired of me not saying anything, but a guy doesn't have to answer to innuendoes," he told Florida Today newspaper.
Attorney Martin Singer has done most of the talking, dismissing allegations as "fantastical," "unsubstantiated" and "uncorroborated."