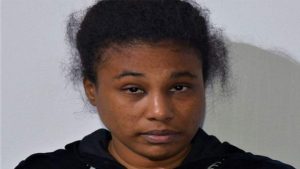 The common law wife of Constable Sherwin Lela, who died at hospital from burn injuries two months ago, is due to appear before an Arima Magistrate today, charged with his murder.
Kimlee Cezair , 33, a baker, of Providence Circular, Arima, , was charged with the death of the officer, after advice was received last Friday from Director of Public Prosecutions, Roger Gaspard.
Constable Lela, 40, of Oropune Gardens, Piarco, who was attached to POS CID, suffered burns to his face, neck, abdomen and back, following a fire which was intentionally set at his apartment on September 4. He died on September 11.
CEZAIR, was charged by Sgt Shawn Ammon.