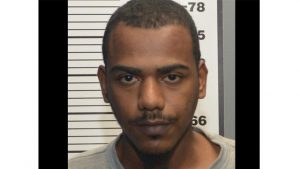 A Diego Martin man is expected to appear before a Port of Spain Magistrate today, charged with the September 17 murder of Amado Hernandez.
Kernell Rousseau 24, a taxi driver, of Petit Valley, Diego Martin, was also charged with possession of a firearm and possession of ammunition.
Hernandez, 21, of Cuffy Lane, Pipiol Road, Santa Cruz, was standing outside his girlfriend's home at Sam Boucaud Road, Santa Cruz, when a vehicle approached and a gunman exited.
Hernandez was shot several times and died at the scene, police said.