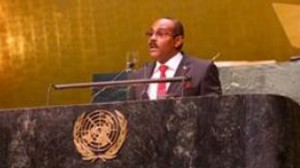 Prime Minister Gaston Browne, in the strongest terms, has given his government's commitment to the regional push to secure reparations for slavery.
His endorsement was announced at the second Regional Conference on Reparations, which the nation hosted this week.
"Just imagine what our region would have been today if the huge sums of money given to former slave owners had been paid, as it should have been, to the victims, the former slaves," Browne told a televised opening ceremony of the conference.
"We would have, by now had, 180 years of investment and in wealth creation. Our economies would have been much better developed and the quality of life of our people much more advanced."
The prime minister said the reparations movement was not racist or vengeful, and that the Caribbean was not defined or limited to economic reparations.
"We hold no living person of any European nation responsible for the evils of the ruling classes that controlled their societies and enriched themselves from the cruelties and barbarism from which they subjected our ancestors," he said.
"However, this does not preclude them from acknowledging these wrongs and to commit themselves to the noble action of resolving them by accepting our reparatory claims."
Browne said the Caricom Reparations Commission (CRC) would be seeking to persuade and negotiate with European nations to settle the reparations issue. But, he said, if those efforts failed the CRC would be forced to litigate and would be unrelenting in doing so.