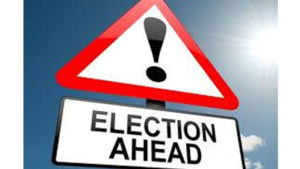 2022 was quite a year for the Caribbean in the realm of politics as the calling of snap elections appeared to be the trend among leaders.
Some leaders were sure of their return to office while others were replaced by voters.
Here are four snap elections that happened in the Caribbean in 2022:
1.Barbados gives Mia Mottley a second landslide victory
The people of Barbados went to the polls on January 19, 2022, in a snap election that Prime Minister Mia Mottley called 18 months before it was constitutionally due.
Holding the general election turned out in her favour as she swept the polls, winning all 30 seats.
For the leader of the Barbados Labour Party (BLP) it was a historic victory as she was re-elected for a second term taking all 30 seats in a similar fashion to 2018, gaining celebratory congratulations from her regional counterparts.
2. Grenada switches Mitchells
Grenada held one of the most exciting general elections in 2022, as Dr Keith Mitchell, who was confident of his re-election, called an early election seeking a sixth term in office, but lost.
Mitchell had called the election for June 23, 2022 — ahead of the constitutional March 2023 deadline.
Dickon Mitchell, the leader of the National Democratic Congress (NDC), took the island's main opposition party to the polls, which at the time had zero seats– and won the general election, securing 9 out of 15 seats, sending political stalwart Dr Keith Mitchell back to the Opposition bench.
The NDC's Mitchell was sworn in as prime minister at age 44, the second youngest Prime Minister of Grenada.
3. St Kitts and Nevis elects a new PM
Another case of a snap election back firing on a sitting prime minister. Dr Timothy Harris of The People's Labour Party (PLP), was voted out as prime minister after he called for St Kitts and Nevis to go back to the polls on August 5, 2022 – three years earlier than planned.
Prior to the calling of the election date, Harris dissolved the Parliament in May 2022 and fired six of his Cabinet colleagues.
In the end, Kittitians decided and voted for Dr Terrance Drew of the St Kitts-Nevis Labour Party (SKNLP) as their new prime minister.
4. Roosevelt Skerrit returns as Dominica's PM
Dominicans were given one month's notice that they would be heading back to the polls in a snap election.
Prime Minister Roosevelt Skerrit of the Dominica Labour Party (DLP) announced Dominica would be going back to the polls on December 6 – two years ahead of the constitutional deadline.
The move worked out in his favour.
The island's main opposition party, United Workers party (UWP) boycotted the general election with the DLP facing a slew of independent candidates and Team Unity Dominica (TUD) fielding some candidates.
Skerrit was re-elected in a historic election – he now serves his sixth consecutive term as prime minister, after leading his party to five consecutive general election victories.
If you think the election fever is about to cool off in the Caribbean, think again. Prime Minister Gaston Browne in December 2022 announced that Antigua and Barbuda will be going to the polls on January 18, 2023 – just two months shy of its constitutional deadline of March 2023.