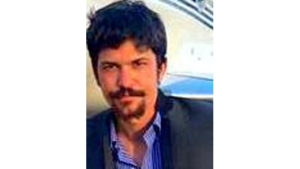 After a week on remand in a police station cell in St. Kitts, the second of two cannabis investors arrested recently has finally been released.
Charles Edwards, also known as "Chase Ergen" of Colorado, went before the magistrate court on Monday and pled guilty to three charges- use of Threatening language, Battery on a police officer, and resisting arrest.
He was convicted and fined $1500 for the use of Threatening language to be paid forthwith or two months in prison and $3000 for Resisting Arrest to be paid forthwith or six months in prison. He was cautioned on the battery charge.
Edwards, one of the heirs to the DishNetwork fortune in the US, became a household name in S. Kitts after he was named as a partner with Coca Cola heir Alki David in a proposed cannabis cultivation business on the island.
It was revealed by government minister Ian Patches Liburd last week, that Edwards is no stranger to St. Kitts. He claimed the man is an economic citizen of the federation and had been issued several passports over a five year period.
The claims were bolstered by Prime Minister Dr. Timothy Harris, who described the potential cannabis investor as someone to stay 10 miles away from. He said he became familiar with Edwards after the heir was being sought by Interpol a few years ago for allegedly absconding with his infant daughter. His St. Kitts and Nevis passports were reportedly deactivated.
The Prime Minister has denied claims by Alki David that himself and Edwards met with Dr. Harris at their hotel on on May 12 to discuss the proposed cannabis venture. He said he was accosted by the gentlemen while awaiting a lunch guest at the hotel. According to David, Edwards was arrested when talks with the Prime Minister broke down.
Both Prime Minister Harris and Minister Liburd have since made it clear that David and Edwards are persona non grata as investors in St. Kitts and Nevis.
Edwards, like Alki David when he was given bail on drug charges, flew out of St. Kitts via private jet immediately after paying his fine.