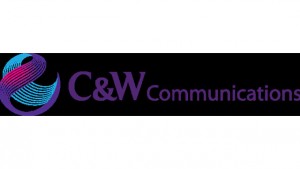 The Valley, Anguilla – May 22, 2015 – As the Caribbean prepares for the upcoming hurricane season, which begins on June 1st, 2015, Cable and Wireless Communications (C&W) has begun to test drone technology that would help expedite network and connectivity restoration in the aftermath of natural disasters such as a hurricane or a tropical storm. The drones would undertake aerial surveillance of communications infrastructure which would effectively eliminate the need for company personnel to conduct dangerous or risky tower climbs in the aftermath of a storm.
The often treacherous conditions that exist after a natural disaster not only make it difficult to assess the physical damage to infrastructure, but can also endanger the field technicians sent to fix the issues. Drones, however, enable quick, safe, and wide-area evaluation of the impact that the hurricane or other natural disaster has on communications infrastructure, therefore enabling C&W's expert engineering staff to move quickly to re-establish connectivity.
"Hurricanes and tropical storms have been known to cause severe damage to telecoms infrastructure in the Caribbean, including our mobile and fibre masts," said Carlo Alloni, Group Chief Technology and Information Officer. "Along with power and water, it is critical that we re-establish communications swiftly in the event that adverse weather conditions cause wide-spread service disruption. With communications as a linchpin for such relief efforts, we take our role in the recovery process very seriously. Adopting this technology will allow us to respond to our customers needs in a better, safer, and faster manner," Alloni also said.
This news comes on the heels of C&W's recent announcement of Flow as its residential consumer brand in markets where it has received the necessary approval to merge. Championing a progressive, revitalised culture, the Company's use of drones highlights its renewed focus to leverage innovative technology in order to solve complex issues throughout the region.
"Our customers are relying on us to keep them connected, and at the very least to reconnect them swiftly with family, friends and the wider community should a natural disaster, such as a hurricane, impact our services," explained John Reid, President of the Consumer group of C&W that currently operates both the Flow and LIME brands. "It is our duty to maintain those connections, ensure minimal disruption in the wake of natural disasters, and find other ways to be innovative and deploy technology as a problem-solver," he added.
With similar drone surveillance programmes to be launched in other markets ahead of the hurricane season, C&W is the first company to pioneer the use of drones for such a purpose in Anguilla. As Reid explains, it is all about utilising leading-edge technology and demonstrating our commitment to the customers' well-being and service experience.
We recognise the importance of using technology to find creative solutions to whatever problems come our way," said Reid. He further stated that "The use of drone technology to mitigate the effects of our natural adversaries is just the beginning of an exciting new chapter at C&W and the refreshed Flow brand that we hope to operate in all markets in the region."