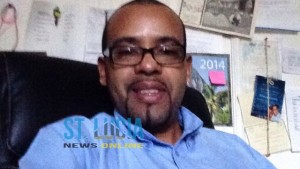 A man was reportedly shot to death at his home in La Ressource, Vieux-Fort Thursday night.
The victim has been identified as David Mondesir.
Reports are that sometime after 10 p.m., Mondesir was gunned down in his balcony shortly after leaving his business establishment. He was the owner of a supermarket in La Ressource.
Mondesir, who was originally from La Pointe, Choiseul, had lived in London, England for a number of years before returning to St. Lucia.
– See more at: http://www.stlucianewsonline.com/businessman-shot-to-death-in-vieux-fort/#sthash.WO9rSSxY.dpuf