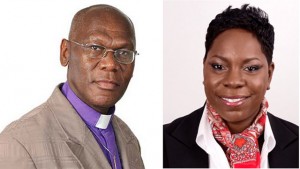 Bishop Charlesworth Browne is adamant that laws against buggery should stay on the books, even as the minister of Social Transformation has said she is open to recommending that Cabinet remove the "antiquated" law.
Bishop Browne said as a Christian nation, Antigua & Barbuda should remember that the message of the church must not change.
"Do not play around with God. He is a consuming fire, I am reminded of Sodom and Gomorrah," the bishop said.
Fresh from a discussion in Canada, Bishop Browne said the session focused on several controversial issues including homosexuality, abortion, same-sex marriages, medically assisted deaths, which are indicative of end-times issues.
A massive wildfire raged near Fort McMurray, Canada on Tuesday forcing the evacuation of 90,000 people.
"They can't tell why these fires are breaking out all over the place. Our God is an all-consuming fire, Antigua can't stand those types of fire," Browne said on ZDK Radio