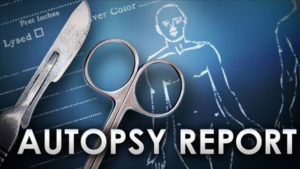 Authorities have ruled that the American tourist who reportedly collapsed and died during a hike in St. Kitts last week died from natural causes.
Police reported Tuesday that the autopsy performed on James Beattie on June 7 concluded that the tourist died from complications from lung disease.
According to the police release, "Beattie's cause of death was due to decompensated chronic cor pulmonale multi-focal bilateral bronchopneumonia and chronic obstruction pulmonary disease".
According to healthline.com multifocal bilateral bronchopneumonia occurs when viruses, bacteria, or fungi cause inflammation and infection in the tiny air sacs in the lungs. It went on to explain that someone with bronchopneumonia may have trouble breathing because their airways are constricted
A female claiming to be a cousin of Beattie commented on the police facebook post regarding his death, saying at first "Jimmy was very fit and this whole thing stinks. My cousin is very intelligent and would never venture off the path. We are eagerly awaiting the autopsy report".
The same individual later posted "Jimmy had asthma really bad growing up and it scarred his lungs thus enlarging his heart. He has not had an asthma attack in 25 years. He has worked out and eats healthy. Unfortunately, the autopsy report showed the combination of the altitude and the scar tissue on his lungs caused him to have an attack and with no breathing apparatus, he died".
On June 4, Beattie's body was discovered on a hiking trail in the foothills of Mount Liamuiga by a joint security and rescue team after a female companion alerted 911 that he had fallen ill. The woman, a UK national also a visitor to the island, told police that after Beattie fell ill she went for help but had gotten lost.