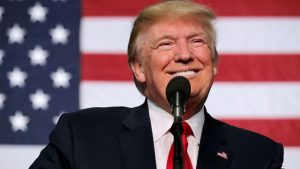 Antiguan Prime Minister Gaston Browne has resorted to publicly shaming the United States, Europe and the World Bank into assisting Barbuda, the smaller of the two islands, which was devastated by hurricane Irma last month.
At the same time, Browne has been spending his time cursing hotel owners for "operating like a plantation" and frightening away investors by advocating the partial nationalisation of resorts in his tiny island nation, under what he termed "entrepreneurial socialism".
Browne recklessly abandoned diplomacy in choosing the open forum of the United Nations General Assembly to publicly conduct negotiations for assistance to Antigua and Barbuda, starting with the Paris Club of rich nations, mostly from Europe.
First he painted a pitiful picture of the suffering Barbuda whose entire population of 3,000 was evacuated after Irma and the burden that had placed on the nation. Then he attempted to place some of the responsibility on the part of the Paris Club nations.
"Overnight, Antigua's population increased by almost three per cent. I know of no country that could easily cope with such an unplanned, unexpected and unscheduled increase in its population.
"In addition to providing shelter and accommodation and basic necessities to the evacuated residents of Barbuda, the social services on Antigua are now under great strain, to provide school places for an additional 600 children; medical services for the elderly; and a means of income for the able-bodied.
"But, as I speak to you, the island remains unfit for human habitation.
There is no electricity, no potable water, and 95 per cent of the buildings have been destroyed or severely damaged. Preliminary estimates have placed the cost of rebuilding Barbuda at about US$250 million.
"That figure represents 15 per cent or more, of my country's Gross Domestic Product of approximately $1.5 billion. It is simply a stretch beyond our reach.
"Antigua and Barbuda urgently requires the assistance of the international community, including the international development and finance institutions, to accomplish this vital task of rebuilding. Barbudans are being cared-for as best we can with very limited resources.
"But as the period of care lengthens, not only do the conditions worsen, but the cost increases, causing my Government to borrow money on commercial terms at high-interest rates, swelling our already burdensome national debt.
"And, I should say that we have not outstretched the palm of our hand because we crave; we plead because we need," Browne said as he sought sympathy.
He put the country's obligations to the European countries in the context of Antigua and Barbuda's suffering.
"I draw attention to the fact that, even in the midst of our present crisis, Antigua and Barbuda is faced with demands from a Paris Club group of wealthy countries for the settlement of debt of US$130 million, incurred four decades ago, because concessional finance was — and is — denied to us," said Browne.
"It would be of enormous help to the plight we now face, and the daunting task of rebuilding Barbuda, at a cost upwards of US$250 million, if those wealthy Paris Club countries would forgive, or at least reduce significantly, the debt that now weighs so heavily on our shoulders.
"…This would provide us with the fiscal space to borrow, as we seek to garner every cent to recover and rebuild from Hurricane Irma and to give our people a chance to achieve a decent life, in keeping with the sustainable development goals," Browne appealed.
But the picture of suffering and fiscal hardship was in stark contrast to Browne's later statement that his country was willing to risk capital to pump money into partial nationalisation of hotels in Antigua, apparently to punish the sector.
"The hoteliers, they are brutal in their requirements, they ask for up to 25 years concessions on everything, they don't want to pay no taxes, when their tax (exemptions) run out they come back and they insist you must renew it, and when you decide you don't want to do it because you are trying to protect government's revenue, they hold you hostage to fortune," Browne is quoted as saying.
"…We will risk our capital. We will borrow the money, we will invest in these hotels and we will lease them to the private sector to operate.
"We don't want to run hotels, we don't have the expertise to run hotels, but we are creative enough to raise the funds so that we can build hotels for the benefit of the people of Antigua and Barbuda."
Despite Browne's suggestion that the tourist sector was contributing little, government statistics show that the sector accounts for 75 per cent of the country's gross domestic product (GDP); is the largest employer of labour; the largest foreign exchange earner and the largest tax contributor.
Might over right
In that same UN speech, Browne brought up a long-standing trade dispute with the Donald Trump-led United States, blaming what he said was a violation of a World Trade Organisation union ruling in Antigua's favour for "significant loss of revenues to my country and unemployment of my people".
"This is a classic case, where might is right and where the rights of a small, powerless state has been trampled upon. I should mention that, over the last 13 years the US has also enjoyed a trade surplus with my small country, of over US$2 billion. I emphasise — two billion United States dollars."
He continued: "…In the interest of fairness, of justice and of good conscience, it would be beneficial to my nation, in this hour of its great need, for the United States Government to settle it.
"…Settling with us for over 13 years of trade losses would take less than one year of the trade surplus that the US' twenty-trillion-dollar economy has with Antigua and Barbuda's mere one-billion-dollar economy."
Immediately upon returning home, Browne took on the World Bank for a loan of US$40 million approved for reconstruction of Barbuda, complaining that it was less than half of the amount sought.
He said Antigua and Barbuda was considering requesting renegotiation of the loan which is for 10 years with an interest rate of 3.5 per cent.
Browne said during an interview with a local radio station that he didn't feel the loan's terms and conditions were in the best interest of the island and was requesting that the interest rate be lowered to one per cent.
"As far as we are concerned, the term is too short and we have asked them to reconsider and perhaps consider up to 20 years with a five-year moratorium," he said.
"If it were grants, we would push for some more, but we have to be careful in terms of how much we borrow, because … you have to have the capacity to repay," said the prime minister.
Browne's attempt at open coercion instead of quiet diplomacy and negotiations was unlikely to bear fruit. It instead showed him to be a leader without diplomatic skills and tactfulness who should not be operating on the international stage.