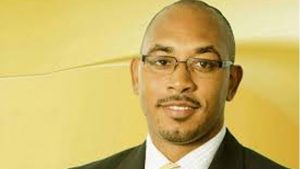 Cabinet Members of the Team Unity government have so far declined comment on the Virdee London Bribery Scandal, opting to refer to the comments made by Prime Minister Dr Timothy Harris at an Open Forum in the Prime Minister's hometown of Tabernacle several weeks ago. Prime Minister Harris said then that he had done nothing wrong and dismissed claims of bribery as nothing but fake news.
Speaking on his radio show and at his monthly press conference, Nevis Premier and Minister of Foreign Affairs Mark Brantley indicated that he believed Prime Minister Harris and that the matter had been addressed by the Prime Minister.
Meanwhile in a recent edition of "Issues" Ambassador Jonel Powell when asked about Prime Minister Harris' alleged involvement in the scandal, pointed out that he had "nothing much to say about this so called Peter Virdee bribery scandal, not because its not a serious issue but the facts as they are now are clear for all to see,"said Powell.
"There have been certain statements made in reference to Prime Minister Harris of St Kitts-Nevis, the Prime Minister has denied those statements and the allegations made by the individual in the court transcript from the United Kingdom. As it stands the Prime Minister is not charged with any crime, there has been no evidence to say that he has been bribed and until that changes I have no other choice but to rely on his word. He has given me no reason to think otherwise. That was just an ancilliary matter in relation to that case. I suspect more will come out of it but until there is some actual evidence that the Prime Minister had done something wrong, I have to rely on his word.." said Powell who is also a lawyer.
"Is bribery a crime? Of course it is, do I support it? No it is a very serious matter and that is why the good governance agenda is so important and the Team Unity Administration has begun unrolling that agenda" said Powell.