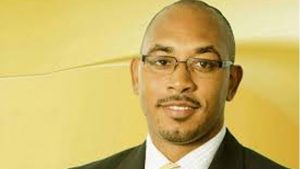 People's Action Movement(PAM) Chairman, Ambassador Jonel Powell, is in support of a salary increase for parliamentarians.
Powell a guest on Freedom Fm's Issues on Thursday afternoon noted that a Salaries Review Commission must be convened by the Governor General every 3 years as mandated by the law. Powell explained why he is of the view that a salary increase is necessary.
"Do I think there is need for review, most definitely. When you look at what the salary for ministers are, even when you look at the add-ons, the allowances, I don't necessarily think its adequate when you consider the grave responsibilities that ministers of government have. By the stroke of a pen a minister of government can implement policies which affect each and every one of us, policy that may affect the region is a serious responsibility and there should be adequate compensation. That being said I don't think they need to be paid to the extent where they become millionaires off the public purse, I personally think they should be at least put on par with executives in the private sector."
Responding to Opposition Leader the il Douglas' position that the funds that would go into these pay hikes should be spent on much needed areas of development that would benefit the country and its citizens, Powell shared the view that the economy is in a good condition to support the proposed salary increases whilst praising the fiscal prudence of the Team Unity Administration.
"I think that the economy is in such a stable condition that the government coffers as well as the sustainability of such an action are suggestive that the government is in a position to not only review and perhaps increase the allowances made to all parliamentarians including ministers but at the same time address social issues out there things like health care, education, they are not one off things these are continuing issues which will always need attention which will always need budgetary support, the fight against crime. And thank God we have a financially and fiscally responsible government in Team Unity that it can afford to tackle all of these things at the same time."
The country was first informed of the existence of the Salaries Review Commission by Queen's Counsel, Charles Wilkin in a radio commentary two weeks ago.