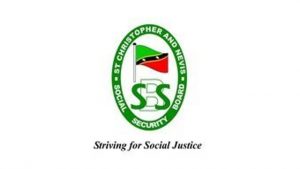 An additional $7 million EC Dollars towards the Covid 19 stimulus package has been approved by the Board of Director of the Social Security. The Social Security Board, initially established a special fund of $15 million to assist with income support up to a maximum of $1,000 per month for workers whose income would have been impacted by Covid-19. However, CEO of Social Security in St Kitts, Mr Antonio Maynard during an appearance on the most recent edition of the government's "Leadership Matters virtual Forum" which provided an update on the implementation of the Covid 19 stimulus package disclosed that based on the ongoing situation the board on Tuesday approved additional funding towards to programme.
Providing a breakdown on the payout figures thus far, Maynard revealed that as of the June 15th over 9000 applications were received from persons seeking assistance.
"For the month of April we paid out 7827 persons, amounting to approximately 7.5 million dollars. For the month of May, we paid 6575 persons amounting to some 6.4 million dollars and for the month of June we are expected to pay approximately 5781 persons", the Director noted adding "We have factored in about 1600 persons who have not been paid for April or May as yet which will bring the total payout for June at around 7.6 million dollars with a grand total payout of approximately 2 million dollars."
Maynard whilst announcing that payments would have been made available on Tuesday evening, noted that the social security continues to play a critical role in mitigating against this crisis and underscored that The Social Security Board, was set up largely to support the workers or their beneficiaries in their times of greatest need
The relief measures, that were announced by Prime Minister Dr. the Hon. Timothy Harris at a press conference on Tuesday (March 24, 2020) were expected to run for three months in the first instance.
The Director was joined on the panel by Prime Minister and Minister of Finance Dr the Hon Timothy Harris, Financial Secretary Mrs. Hilary Hazel and Deputy Financial Secretary Mrs. Sylvia Manning-Gumbs.