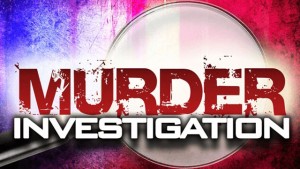 Christmas Day in Jamaica: there's a relaxed game of dominos at a shop in Hendon Norwood, in St James. A man and a woman rush in, fleeing a carload of gunmen. There's a burst of bullets: four dead. That's just a mile or so from Jamaica's main tourist gateway, the international airport at Montego Bay.
"Not even Christmas Day dem yah shottas nuh respect," a bystander told the Gleaner.
"Me nuh hear nothing, me nuh see nothing, and me don't know nothing," said another, after an earlier MoBay murder. "He that keepeth his mouth keepeth his life."
T&T has had a bloody year, but we're not alone. Numbers scream trouble right across the Caribbean.
Jamaica: 1,325 murders by Tuesday this week. They are on track for a ten per cent increase over last year, on top of a 21 per cent uptick in 2015. Their murder rate is now 47 per 100,000 population, still far ahead of T&T.
St Kitts-Nevis: Small is not beautiful on those bloodstained islands, with 31 murders up to December 16. That is a 72 per cent jump since last year, with a murder rate of 56 per 100,000.
Belize: 136 murders by Tuesday. That's an increase of 14 per cent over the full year total for 2015, and a murder rate of 37 per 100,000.
Trinidad and Tobago: There were 451 murders, also up to Tuesday. We are on track for an eight per cent increase since last year, and a murder rate of 33 per 100,000.
You think it's bad here? Check the parish of St James in Jamaica. At its centre is the tourist capital of Montego Bay. A total of 263 people were murdered in St James by Boxing Day. That's a 24 per cent increase since last year.
The murder rate of 143 per 100,000 in St James is more than four times T&T's, and up there with the worst drug-trafficking trouble spots of Caracas or Central America.
MoBay has the added ingredient of the lottery scam. Trained in telemarketing charm by busy call centres and armed with contact lists, young Jamaican fraudsters cheat elderly Americans out of their savings —then fall out over the spoils.
Jamaica's police commissioner, Dr Carl Williams, announced four days before Christmas that he would retire on January 6, a little over two years into the job and at the age of 52. He was the fourth new commissioner since 2005.
Dr Williams came to office with a clean reputation, promising accountability, transparency and to root out corruption. He complained that Jamaica's police are overworked and underpaid.
He raised eyebrows by giving himself an informal "ten out of ten" performance rating last year, and takes credit for a steep fall in drug transshipments.
With 1,207 murders in 2015, 700 arrests were reported. That compares with a clear-up rate of less than 14 per cent for T&T murders in that year.
And corruption? Dr Williams says police "are still inclined to do the wrong things." In 2014, 41 were arrested and charged; that dropped to 27 in the next year.
One step forward is polygraph testing, which was introduced in August and weeded out 88 of 191 potential recruits.
The police under Dr Williams have suffered their share of embarrassments. In February, a police boat went missing from a supposedly secure dock in the resort town of Negril, one of ten Boston Whalers gifted by the US months earlier.
It was brought limping back the Sunday before Christmas from the Rosalina Bank, a remote Honduran reef. Engines and equipment were missing.
With Williams gone, the deputy commissioner for administration Novelette Grant will act in the post, initially for 90 days. With luck, she won't act long enough to win Oscars. Unlike some jurisdictions, Jamaica has a do-able procedure for appointing a new commissioner.
The police federation is enthusiastic about Novelette.
Mark Shields, the former British officer who was deputy commissioner for crime for three years from 2005, sounds less excited. He says the search for a new commissioner should extend outside the force.
He wants "a strategic thinker, a first-class communicator, a change manager, and someone who has sufficient innovation and courage," who should be prepared to "face resistance" from his colleagues. The Gleaner, meanwhile, calls Jamaica's police "inefficient, corrupt and, perhaps worse, sternly resistant to change."
Reform will not be easy. Police relations with the Independent Commission of Investigations, which deals with police killings and other wrongdoing, are at best uneasy.
UWI Prof Anthony Clayton says: "Some of our most serious criminal organisations are still well connected into the political process." That has been the story since the 1970s, if not before. They are in "narcotics, weapons trafficking, extortion … cyber crime, lottery scam, and involved in the misappropriation of public funds."
The courts, too, badly need an overhaul. Justice minister Delroy Chuck disputes figures showing a backlog of 400,000 untried cases, but admits to 100,000 or so.
Jamaica's government—elected less than a year ago—has a single seat majority. It talks of police reform. They, and their new commissioner, will need a tough skin to make progress in 2017.