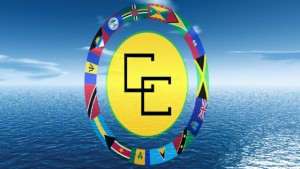 As someone living or born in the Caribbean, how much do you know about the Caribbean Community (CARICOM)?
It's a word you may have come across at least once while listening to the news or browsing the web, but exactly what is it and how long has the organisation been around?
Here are five things about CARICOM you probably didn't know:
What is CARICOM
The Caribbean Community (CARICOM) is a political and economic union of 20 countries (15 Member States and 5 Associate Members) whose main focus is to strengthen regional integration and enhance the social and economic development of Caribbean nations. Leaders of member states shape the Community's policies and priorities. They meet twice yearly to discuss issues affecting the Community and the wider world at the Conferences of Heads of Government.
Not all CARICOM members are from the Caribbean
When you hear Caribbean Community you might think only islands in the Caribbean form part of CARICOM. However, there are members from South America and one from Central America.
There are 15 Member States: Antigua and Barbuda, Bahamas, Barbados, Belize, Dominica, Grenada, Guyana, Haiti, Jamaica, Montserrat, Saint Lucia, St Kitts and Nevis, St Vincent and the Grenadines, Suriname and Trinidad and Tobago.
The five Associate Members are: Anguilla, Bermuda, British Virgin Islands, Cayman Islands and Turks and Caicos Islands.
How old is CARICOM
It is the oldest surviving integration movement in the developing world.
CARICOM came into being on July 4, 1973, with the signing of the Treaty of Chaguaramas by its four founding members, Barbados, Jamaica, Guyana and Trinidad and Tobago.
The Treaty was later revised in 2001 to allow for the eventual establishment of a single market and a single economy.
There is a CARICOM song
Yes, there is an official CARICOM song, and it was found during a song competition in 2013.
The winning composition "Celebrating CARICOM" by Michele Henderson from the Commonwealth of Dominica was selected by a regional panel of judges as the official CARICOM song.
You can check out the song right here.
One CARICOM member has a public holiday for CARICOM Day
There is a lot of buzz this year (2023) about a one-off holiday for CARICOM Day on July 4, with some CARICOM nations acceding to the request to declare a holiday for the 50th anniversary.
However, one Member State has always been ahead of the group.
Guyana already observes CARICOM Day as a public holiday annually on the first Monday of July.