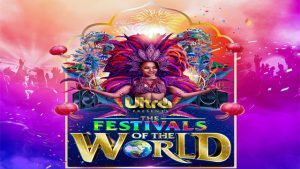 Ultra Carnival has been awarded the Troupe of the Year title at Sugar Mas 2022.
The St Kitts & Nevis National Carnival announced the results of the Carnival parade on Tuesday.
The band's theme for Sugar Mas 2022 was "Festivals of the World".
Ultra Carnival also won the Spirit of Carnival and Section of the year titles.
Coming in second was Luxe Carnival, who portrayed "Untamed", and NautiMas placed third with their rendition of "The Gate Keepers".
Glenroy Marshall and Kyla Morton of Luxe Carnival also picked up the King and Queen of the Band titles.
In the J'ouvert parade, Chattabox won the best troupe title.
Red Devils placed second and GM Addix was third.
The winning J'ouvert band will receive EC$20,000 cash prize while second place will receive EC$15,000 and third will receive EC$10,000.
The best small band was Jab Jab.
They will receive an EC$6,000 cash prize.
Road March Winner – Grand Masters – Outside Again – (145.5)
1st Runner-up – Small Axe Band – Kick Dem off de Wall – (128.5 points)
2nd Runner-up – Upset Squad – Cowbell (128 points)