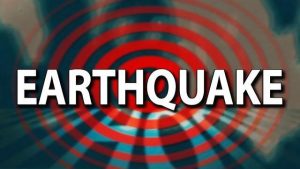 Trinidad and Tobago last night felt its eighth earthquake in as many days, but as the case in the preceding tremors, there were no reports of damage or injury.
The latest quake, a 4.4 magnitude one, occurred at 7:32 p.m., according to the University of the West Indies' Seismic Research Centre (SRC) at the St Augustine Campus in Trinidad.
It was felt 113 km west of San Fernando, Trinidad and Tobago; 86 km northeast of Maturín, Venezuela; and 106 km southeast of Carúpano, Venezuela.
Responding to queries on its Facebook post about why there have been so many earthquakes felt in the past week, especially in Gulf of Paria area, the SRC said: "The south-east corner of the Caribbean plate, where Trinidad lies, is a very active seismic region and we expect activity in the Gulf of Paria, which is on the western side of Trinidad, to be elevated as the area settles after the magnitude 6.9 event in August."
"These events do not necessarily indicate a big event may happen soon or that the energy from these events will lessen the chances of a larger magnitude event from occurring," it added.
Noting that the region is known to have produced large magnitude earthquakes in the past and will do so in the future, the SRC stressed that preparedness is a "necessary part of living with the earthquake hazard".