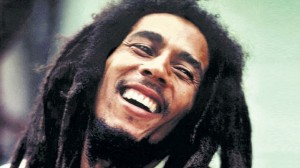 This week marks the birthdays of reggae's most influential artistes — Bob Marley and Dennis Brown. Marley, who died in May 1981 at age 36 would be 70 on February 6. Dennis Brown died in July 1999. He would have celebrated his 58th birthday on Sunday. The Jamaica Observer looks at their careers through daily titbits in February, recognised as Reggae Month.
BOB Marley was a superstar in 1978. Dennis Brown was the most popular artiste in Jamaica.
That year, the reggae greats released two outstanding albums: Kaya by Marley, and Visions by the 21-year-old Brown.
Kaya was recorded in England, where Marley had moved to after an assassination attempt on his life, at his St Andrew home, in December, 1976.
Released in May 1978 by Island Records, it heard Marley in a mellow mood on songs like Satisfy My Soul, Is This Love and Old Firestick. He stuck to his roots message with Sun is Shining, Running Away and Time Will Tell, and hailed the 'good weed' on the title track.
Though some critics were not taken with Marley's romantic feel on Kaya, the album was popular with most fans who warmed to the set's variety.
Visions continued Brown's growth as a roots artiste. Produced by Joe Gibbs, it contained songs that became the Crown Prince of Reggae standards.
Deliverance will Come, Malcolm X (written by an emerging singer named Winston McAnuff), Concrete Castle King, Stay at Home and a cover of The Heptones' Love Me Always, heard Brown at his finest.
Visions maintained Brown's impressive run of hit songs, but also proved he was capable of recording quality albums.
Songs from both albums got new sheen in 1999. Sun is Shining, originally produced by Lee 'Scratch' Perry in 1971, was covered by Danish producer Funkstar De Luxe; his techno version reached number one on the US dance chart and number three on the UK Singles Chart.
Stay at Home was covered by Maxi Priest (as Ghetto Girl) for Sly and Robbie's Friends album which won the Grammy Award for Best Reggae Album.