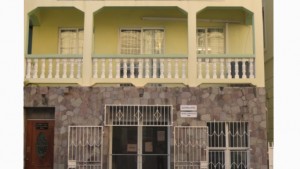 The Opposition St. Kitts Nevis Labour Party is making claims of harassment against citizens attempting to register to vote at the Electoral Office.
Multiple Labour candidates have indicated that persons have met with difficulty when trying to register, but when the yare accompanied by party agents, the harassment ceases.
Opposition MP Marcella Liburd, speaking at a party press conference earlier this week, charged that new registrants being questioned during the registration process is illegal.
"We have many instances of persons who are being harassed when they go to register to vote, especially new registrants- asked all sorts of things like where do you live. Nobody is supposed to ask them where they live; you fill out a form, there's an objection process. If it is that somebody feels the persons doesn't live there, there's a process, so the people who are in the office they're not supposed to ask them where they live and go bring some bill to show that you live there. That is completely illegal.
"But then when we get our people to go with them, there is less harassment."
Solicited for comment on the claims of harassment of registrants, Supervisor of Elections Elvin Bailey said it was completely within the ambit of the clerks to verbally verify what was written on the registration form to ensure accuracy of the information being entered into the electronic database. He further explained that interviews are sometimes necessary as some constituency boundaries are imaginary and are determined by the middle of the road, calling for specific information about where the registrant resides to determine which constituency they fit into.