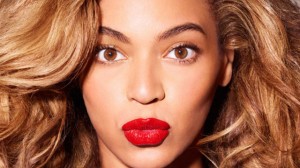 Members of the Beyhive rejoice! Beyonce is back with more flawless music.
Turning out a surprise 17-track visual album might be enough for a year's work for some artists. Others might draw the line at said critically acclaimed album and an insanely successful world tour. Fewer still would put out an album, go on a world tour, and then another domestic tour with their significant other before calling it a day. And then, there's Beyonce.
In addition to all of that and making appearances at shows like the video Music Awards, and jetsetting all across the world while raising a toddler, Queen Bey has announced the upcoming release of Beyonce: The Platinum Edition Box Set.
This new, revamped version of her latest album will feature all the music from Bey's original self-titled work as well as two new songs, and four unreleased remixes with collaborations from Kanye West, Nicki Minaj, Pharrell Williams and Mr Vegas.
The special edition box also includes a live performance DVD of the "Mrs Carter Show World Tour", with commentary from Bey herself, along with the official photo booklet and a mini version of the official 2015 Beyonce calendar.
Beyonce: The Platinum Edition Box Set will officially be released on November 24 just in time for holiday gift-shopping, but fans who want to get a jump on the pre-Christmas rush can preorder the album on amazon.com.