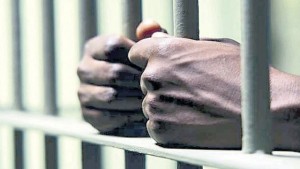 GEORGETOWN, Guyana (CMC) – Five teenagers, including two women, appeared in the Georgetown Magistrates' Courts court here Tuesday charged with murdering former university professor Perry Mars, whose body was found tied up at his home in Prashad Nagar last Thursday night.
The teenagers were brought to the court under heavy police security as more than 100 people flocked into the yard to get a glimpse of them.The media were locked out of the building and the courtroom was emptied with the exception of the attorneys and the prosecution involved in the case.
The five, whose names were not disclosed, were not required to enter a plea to the charge when it was read out by Chief Magistrate Ann McLennan. One of the accused, a 15-year-old girl, was charged as a juvenile while the others were charged as adults.
Police said the body of Mars, 75, the Guyana-born American professor was found by his wife bound and gagged in his study at about 7.00 pm on Thursday
Mars studied history at the University of Guyana and Carleton University in Ottawa, Canada, before joining Wayne State University. He had been credited with developing an international academic exchange project between Africana Studies, the College of Urban Labour and Metropolitan Affairs (CULMA), and the University of Guyana
The five accused are due to re-appear in court on June 14.