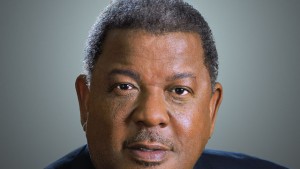 The United Progressive Party (UPP) has acknowledged receiving monies from Opposition leader Baldwin Spencer, that had been donated by former president of the United Nations General Assembly, Dr John Ashe, but "it never knowingly accepted such as the proceeds of any crime".
Dr Ashe has been charged in the US with accepting bribes from a Chinese real estate mogul.
In a release yesterday, the UPP denied that the monies received were to facilitate access by potential investors to government ministers, including the then prime minister as "this is contrary to the UPP administration's business culture".
The party declared it had "strong confidence" in Spencer. However, this view is not shared by Political Analyst Arvel Grant. Asked if the former prime minister should step aside as opposition leader, he said, "It is going to be hard for him not to do that", adding, "He may well find he has no credible choice but to set down and step aside."
Former Honorary Consul to New York Dr McChesney Emanuel disagreed with Grant's assessment. He said, "As it stands right now, I don't see the need for him to step aside right now."
Adding his voice to call for Spencer to demit office, yesterday, was Leader of the Progressive Youth Movement (PYM) Steve Williams, who said that current Prime Minister Gaston Browne should ask the now leader of the opposition in parliament to resign.
"The UPP is making it difficult for groups such as mine and other organisations who might want to present an agenda for change," William stated.
Meanwhile, Chairman of the Antigua & Barbuda True Labour Party (ABTLP) Vere Bird III had a different take on the matter. He blames the affair on the non-implementation of the Integrity in Public in Life Act.